To catch you up, I completed marathon 41, state 41 at Mt. Hood, Oregon in July. Since the beginning of the year, I've been laser focused on completing all 50 states in spring of 2020 (perhaps "like a cow headed to the barn" is a better description.) But circumstances have led me to embark on the dumbest training plan in the world for my next marathon – the Chicago marathon.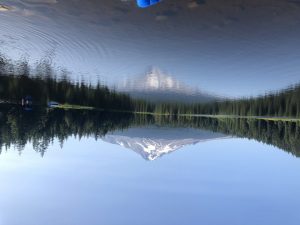 Best Laid Plans
I have a game plan for those last states to get me to marathons in all 50 states. That plan include long trips to Alaska and Hawaii. Despite my love of cycling, my priority now is running.
EXCEPT . . . Woman Tours announced last year a series of 4 month long rides to complete the Trans Am – a route that covers the country coast to coast – Oregon to Virginia. It travels through some of my favorite destinations – Oregon, Idaho, Montana, Wyoming and Colorado. The first segment – Oregon to West Yellowstone – was slated for 2018. Not to be repeated for four years.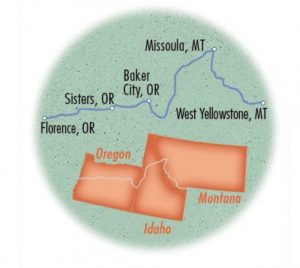 I just couldn't resist.
So last year I signed up to ride 1200 miles from Florence, Oregon to West Yellowstone. No biggie – just a little divergence from the plan.
Entry into the Chicago Marathon is by lottery. So I figured it wouldn't hurt to enter the lottery to bag the state of Illinois. And I got in. Oops.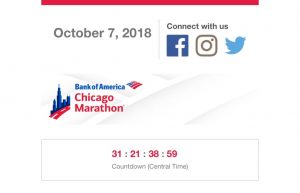 The Aftermath – Worst Training Plan
All this leads me back to the world's worst training plan. My summer/fall 2018 schedule: run a marathon July 28, drive cross country to return home, ride a little and run a little,  fly back to Oregon, bike 1200 miles in September, step off my bike and run a marathon. SIX days later.
Now, I'm ambitious, but I'm also a realist. Because my priority has been running, I haven't biked nearly as much as normal, so I know the biking will be tough. And, there is no way I'll be running 18 and 20-21 mile long runs (or even 2-3 hour runs) while I'm on the bike tour, which is what almost every marathon training plan in the world calls for.
So, as I climb on my bike, undertrained to ride 1200 miles, I begin the final part of the world's worst marathon training plan – don't run any longer runs for a month before your race.
My Why for the World's Worse Training Plan
The past year I've been struck by how randomly things happen, big and small, that can quickly take away our ability to do what we love. 
My friend Paula fell on the steps of her house – steps she's taken a million times. Knee surgery. Badass Cherie was diagnosed with cancer, had a kidney removed and suffered through the arduous journey of chemotherapy. Lia, our Finnish athletic superstar, discovered a stress fracture in her femur, then slipped in a sauna and broke the ankle of the same leg! Alice, cyclist extraordinaire, fell in the last 15 miles of a 400 plus mile bike tour and cracked her pelvis. She's now grocery shopping with flair from a wheel chair shopping cart (stay out of her way!) Most tragically, my half brother Mike had a stroke in June. Two weeks later, he died of complicating illness that attacked a body under stress.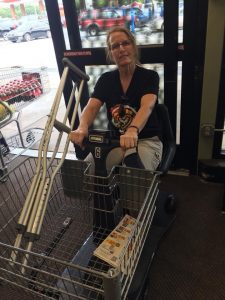 I am lucky, I can still bike, ride, hike and travel. 
But there are no guarantees. And as we age, the odds turn against us. I have glaucoma in my left eye and a sudden flare up of arthritis in my left middle finger. I fight genetic periodontal issues that cause inflammation in my body and increase the chances of everything from diabetes to heart disease. I'm going to seize life's opportunities while I can.
World's Worst Training Plan – Dedicated to Those Who Can't Right Now
Tomorrow, I will throw my leg over the saddle of my bike and start pedaling. I'll be starting the last month of the world's worst marathon training plan.
The miles will be slow. I won't set any speed records on the bike or the run. But I'll do them with a smile on my face and thinking of friends and family who can't run or bike today. I know they are with me in spirit.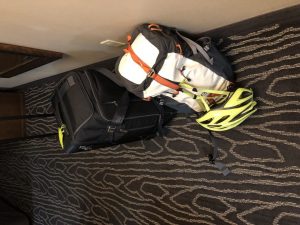 Be sure to follow me on Facebook and Instagram @fitterafter50 for updates along the way!