I can hardly believe it! We are halfway through our 1200 mile bike tour! Time for an overview of where we've been since I last posted.
Amazing Scenery
Having driven much of the route, I knew there would be great scenery. But I did not fully anticipate the variety and beauty of the scenery. 
We've ridden through:
Ponderosa pine forests of the Maheur and Wallowa National Forests in Oregon and the Payette National Forest in Idaho.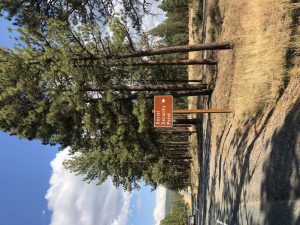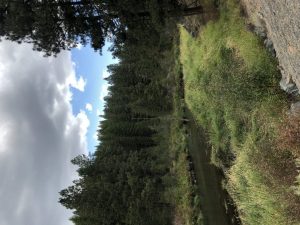 Peaceful farmland ringed by mountains.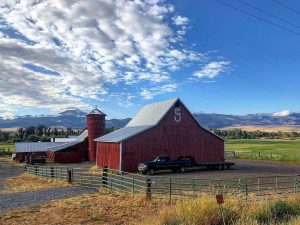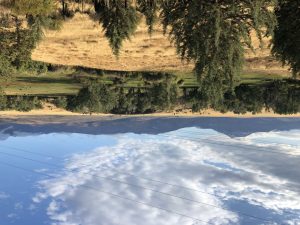 The wide open spaces of the Oregon trail.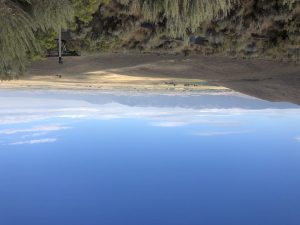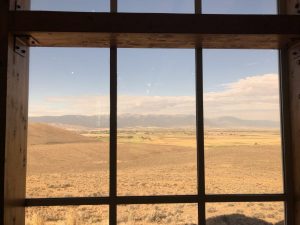 Along the reservoirs of the Snake River in Hells Canyon (the deepest canyon in the US – yes, deeper than the Grand Canyon) and the rushing water of the Little Salmon River until it joins the Salmon River (which contains the second deepest canyon in the US – yes, also deeper than the Grand Canyon by 1/2 mile! The Grand Canyon is the third deepest canyon! Who knew!)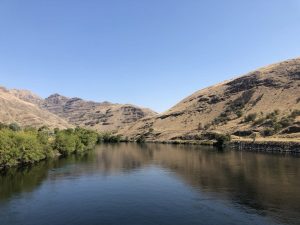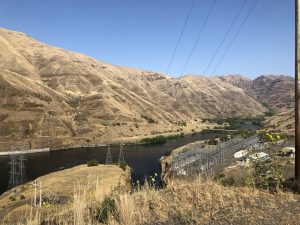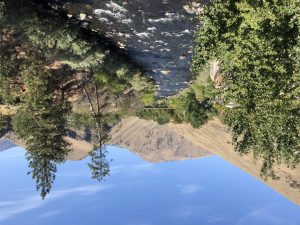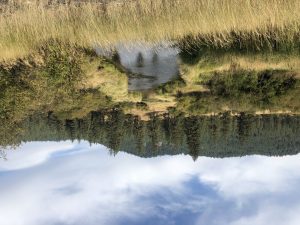 Rocky, dramatic high desert.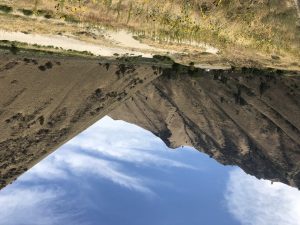 Epic Climbs
Almost everyday, we've faced a major climb – or more!
On our 80 mile ride to Baker City, Oregon, we faced three climbs of more than five miles with grades of 4-7%. To reach Halfway, Oregon along portions of the Oregon trail, we climbed six miles at an average grade of 5%. Not to be outdone, the next day we completed a seven mile climb out of Hell's Canyon to reach Cambridge, Oregon. And just when we get excited about a shorter climb, headwinds appear out of nowhere to even up the score.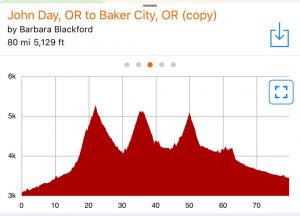 Those climbs are tough, but the descents are sweet!
Historic and Sometimes Quirky Cities
Baker City, on the Oregon trail, became a major trading center when the Oregon Short Line Railroad came to town. In 1900, it was the largest city between Portland and Salt Lake! Baker has a beautiful restored hotel and a bustling historic downtown, with a local history museum and the Oregon Trail Interpretative Center just outside of town. It is definitely worth leaving the interstate to check it out! Halfway, Oregon was – you guessed it – halfway between two other postal stops. It is a tiny town in a beautiful, mountain ringed valley with a quirky, fun hotel. 
Cambridge, New Meadows and Riggins. The women of Woman Tours become attractions in and of themselves when visiting the shops and coffee shops of these small towns.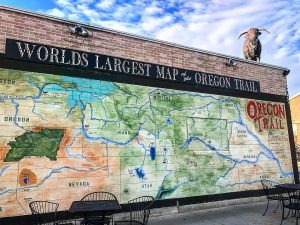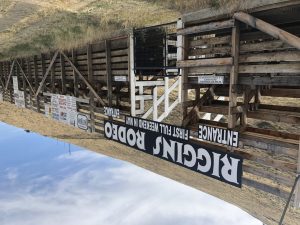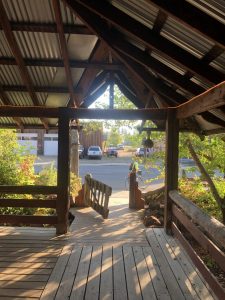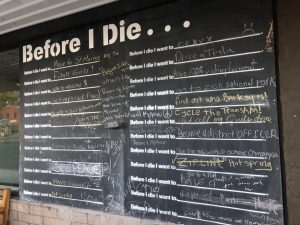 Dealing with Challenges
In any trip of this length, there are unexpected challenges. 
It is "goat head" season in this part of the country! These are big, bad, hard and mean stickers that can puncture a tire in a nanosecond. Flat tires have abounded.
In wide open spaces, winds can easily turn a fast downhill into a slow one, and swirl around making it hard to hold a straight line. Our short ride from New Meadows to Riggins was slowed down by some impressive headwinds.
As the seasons change, the variation in daily temps is large. Mornings are in the upper 30s/low 40s. By the afternoon in full sun, particularly on a climb, it can reach the upper 70s and feel like the upper 80s. Delayering is a thing daily!
Great Team
Not only am I riding with a fantastic group of women, we are incredibly well supported by our guide Cy, chef Sue, and the volunteer SAG drivers and sous chef. THANK YOU ALL FOR GETTING US THIS FAR! 
I can't wait for the next half!